While traditional investors continue to skim the froth of the developed world's overcrowded venture scene, VCs who analyze emerging markets are uncovering regions where valuations are low, and rapid changes are undeniably afoot. Emerging market VCs have identified Latin America—a place brimming with presently low-value enterprises that bear large growth potential—as a region whose rise will rival China's digital revolution a decade ago. 

And just as a fintech boom in China was what begat the country's ubiquitous "Super Apps" like WeChat and Alibaba, a fintech boom in Latin American will also be what spawns its own globally-revered Super Apps.
LATAM's Digital Renaissance

Previously, Latin America had lagged in smartphone penetration due to political unrest, recessions that flatlined local GDPs, and the absence of a vibrant innovation culture.
But recently, as Latin America's number of middle-income households surpasses that of China, smartphone penetration is growing rapidly in countries like Mexico, Brazil, and Argentina. Cities from Guadalajara to Sao Paulo now vie to be crowned "The Silicon Valley of Latin America" and it's evident that a full-blown LATAM digital renaissance is underway.
In fact, the numbers prove it—the CAGR of mobile internet penetration in Latin America is expected to be approximately 3.6% through 2025, over 6 times higher than that of China
The Fintech Boom
McKinsey estimates that at least 70% of the population in LATAM is currently unbanked; that is, without access to a bank account, credit card, or debit card. Thankfully, the recent rise of smartphones in Latin America will enable the region to catch up to developed nations in banking and financial service access, and offer millions of Latin Americans protection from the risks of using cash only in a territory with notoriously-volatile local currencies.
Lately, there has been an explosion in LATAM-based fintech companies—total fintech funding in LATAM has grown from $44mm in 2013, to over $2.5B in 2020. Companies like Argentina's Uala, Brazil's Nubank, and Mexico's Cuenca and Alba are all capitalizing on LATAM's increased smartphone penetration, by acclimating Latin Americans to neobanking (banking without physical branches) and making payments digitally.
Latin America's fintech revolution is shaping up to resemble China's, in that it is initiated by the popular adoption of digital wallets, which allow money to be spent or transferred directly from a smartphone.
In China, digital wallet apps like AliPay and WeChat Pay made paying with your smartphone into an offhand habit, and analysts credit this phenomenon for China's since-irreversible fintech golden age, as it tilled the ground for other digital financial services like P2P lending and digital credit offerings to flourish.
Digital wallets are now more prevalent than ever in Latin America, and as millions more of LATAM's citizens are sending each other money electronically, generating a goldmine of user data, the region's large fintech players have taken after their Chinese counterparts and begun offering ways to procure digital loans and invest savings—all from a mobile phone.
But while there are parallels aplenty between LATAM's fintech boom and China's, there exists one kind of company that has dominated China, but found few equivalents in LATAM: the "Super App."
Embedded Finance and the Dawn of the Super App in LATAM
A Super App is an app that allows users to access a multitude of services all in one place. China's WeChat is a Super App—it offers its users functions like payment, online shopping, ticket-booking, gaming, texting, social media, and livestreaming—but there are Super Apps in other countries as well, like Paytm in India, GoTo in Indonesia, and Kakao in South Korea.
Latin America is seeing the ascent of its first Super App: Rappi. Rappi, which offers credit cards, digital payments, grocery delivery, shopping, and a multitude of other handy services in one app, was valued at over $5.2B in 2021.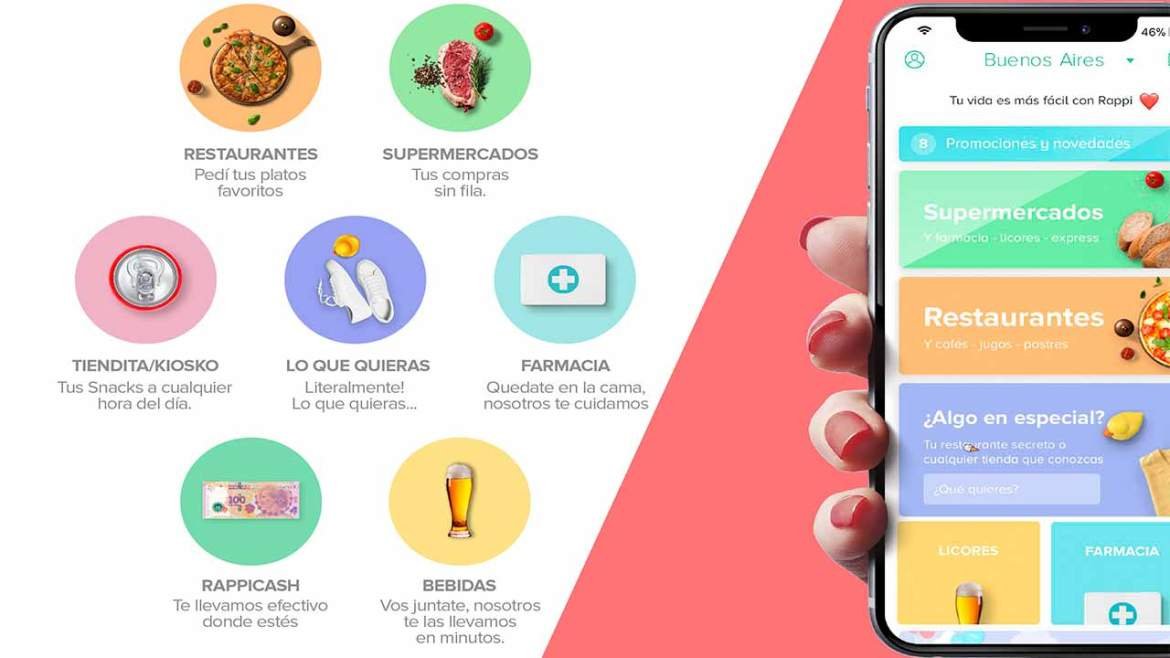 Super Apps epitomize a critical trend in fintech: embedded finance. Because greater mobile phone penetration has enabled wider digital wallet adoption, companies can now embed multiple financial services into their existing ecosystems and evolve into Super Apps—WeChat lets you send friends text as well as money, Alipay lets you online shop and rent housing on credit, and Grab lets you hail cabs and make investments.
The aforementioned apps are all based in Asia, but without question, Super Apps will soon proliferate in Latin America too. Prominent fintech investors in China and Asia-at-large seem to think so, as China's Tencent and Japan's Softbank are backing promising Latin American fintech companies with hundreds of millions of dollars, plus their invaluable fintech expertise.
As LATAM's digital economy grows, its embedded finance companies increase in number, and its fintech sector rides on the same swift, upward trajectory China's once did, VCs should pay close attention to the region. They don't want to miss the oncoming era of the Super Apps.
About the Author Guy Hartstein is an analyst at Recharge Capital. Contact him here.
Main photo By Kaldari – Own work, CC0, https://commons.wikimedia.org/w/index.php?curid=56525013